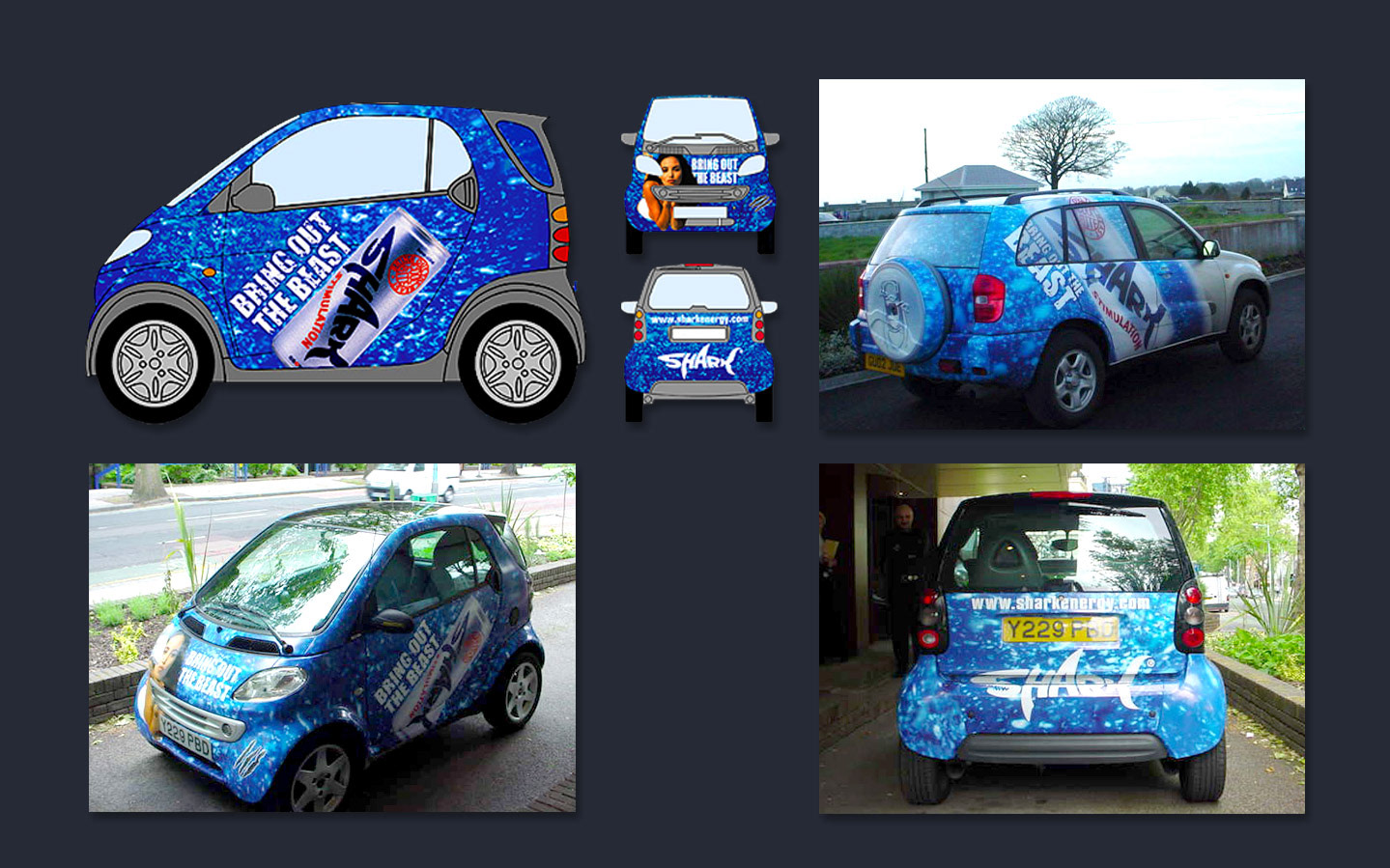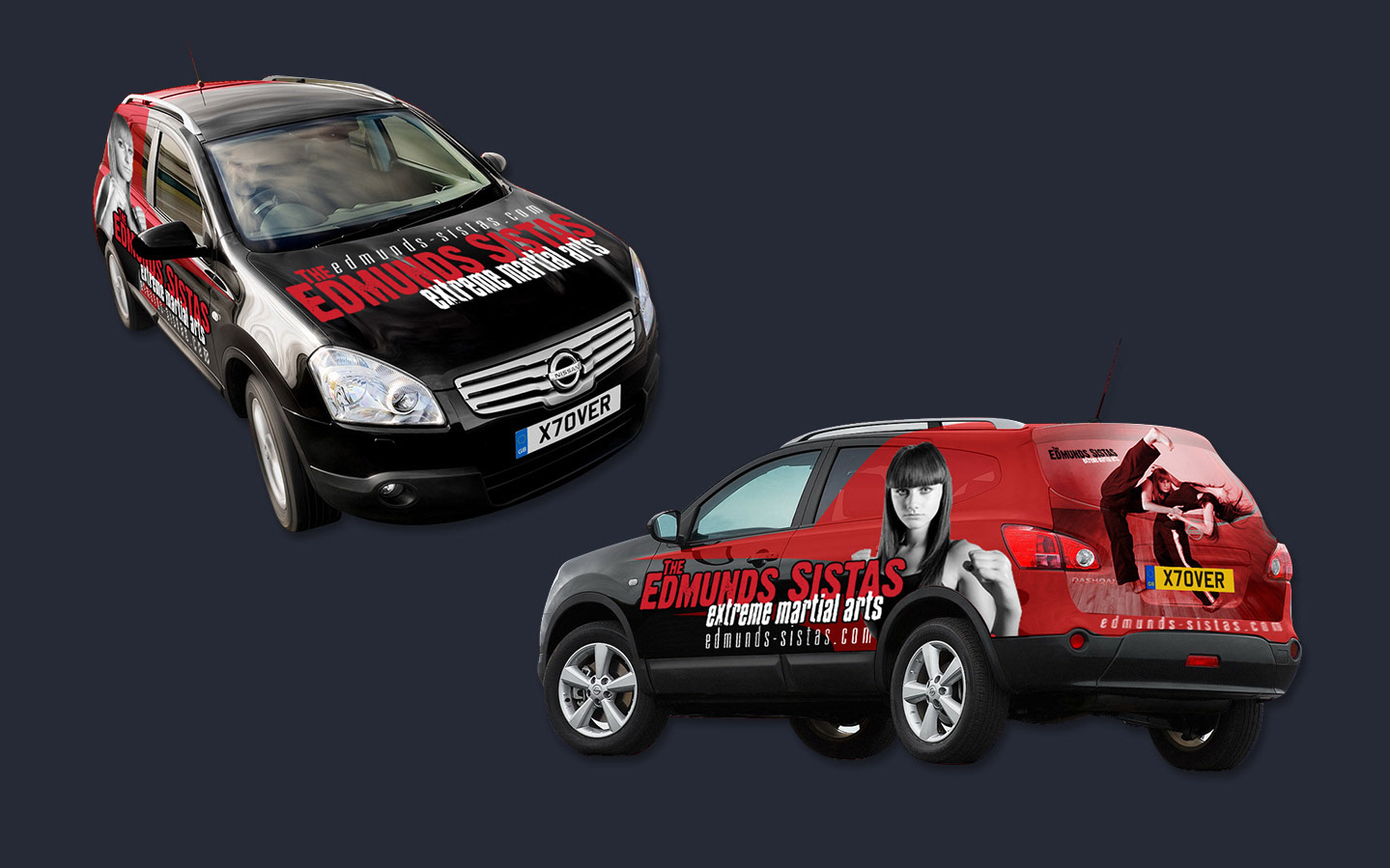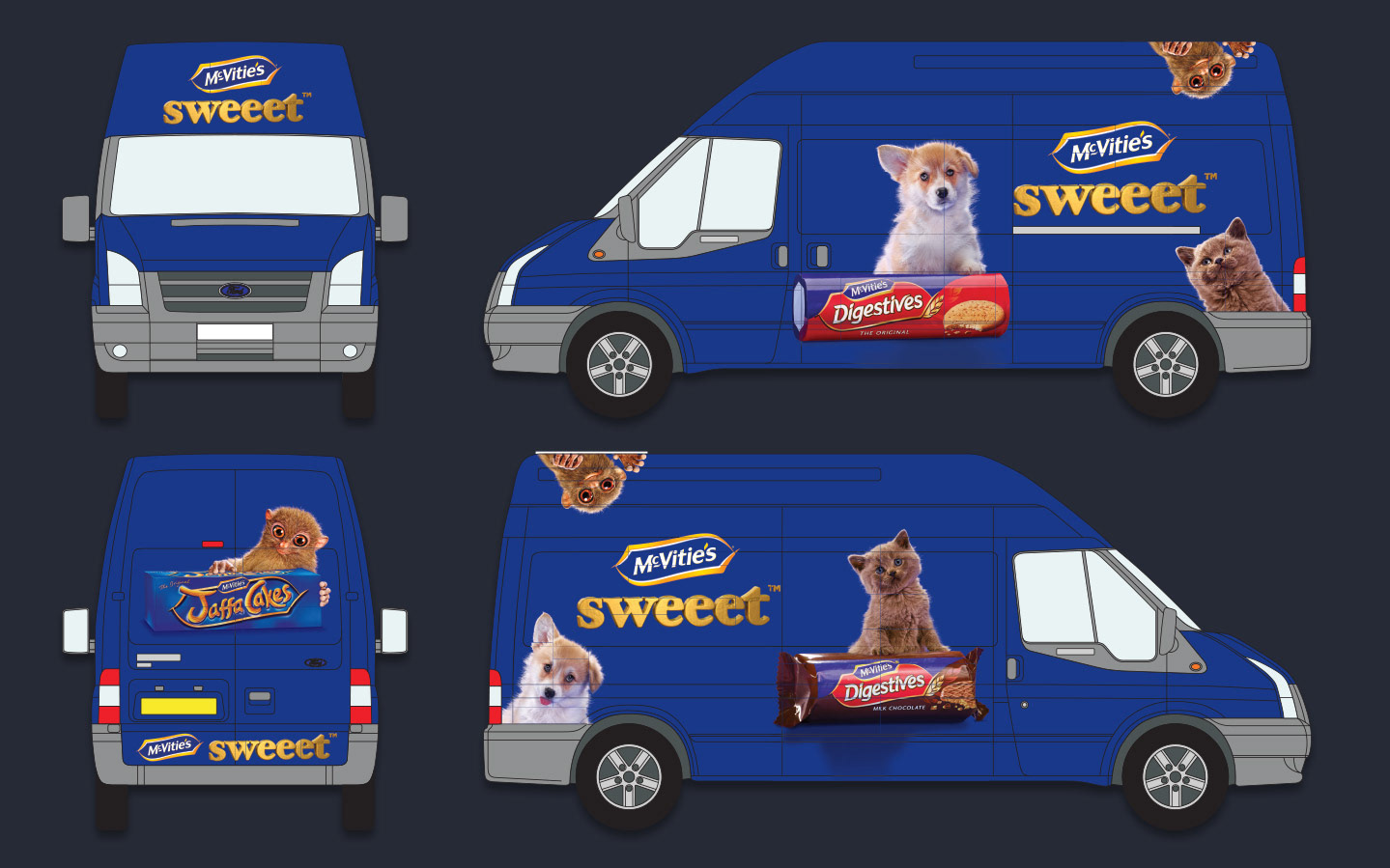 Considering pimping out
a vehicle so that it becomes a roaming
and continuous advertisement?

It's a great idea, if utilized effectively. The cheapest option is to just have a logo, phone number and web address. In this case I would suggest you go directly to a vehicle livery print company to save yourself some money. I would also quickly point out that they are not designers and you are wasting a great opportunity for your brand, product or company.

Instead of just having your logo printed onto the vehicle, why not utilize that space and get something that will make sure people notice the message on the vehicle.
Each vehicle is different, and it's important for your designer to understand this and procure the correct vehicle blueprint.
After my clients have signed off their chosen design, I prepare the print ready artwork to the correct specifications.
The most notable vehicle liveries I have completed were for the following brands: McVities, Very.co.uk and Diesel. Unfortunately, some of these were completed on-site at an agency, so I do not have copies of visuals to share here.